Need a spindle liner in a hurry? Use our expedite service.
To call the polyurethane spindle liner revolutionary might sound exaggerated to those who are unfamiliar with bar turning technology — but Trusty-Cook's patented CNC lathe accessory allows machinists to manufacture parts from extruded profiles and odd shapes to the same exacting tolerances as parts machined from standard round stock.
Since 2003, we've held U.S. patent number 6,634,263 B2 for inventing the first tubular, one-piece, unibody spindle liner with an outside and inside diameter that may be sized to fit virtually any spindle of a turning machine.
Every spindle liner is manufactured in our plant and is designed to solve application issues, extend the life of tooling, and, plain and simply put, allow your machine to crank out good parts, as our customers will tell you:
WOW!!! That spindle liner is awesome. We have had vibration issues for years on this machine. Steel liners only carry the vibration through the spindle, through the collet and right to the surface finish of the part. This liner totally eliminated it. We will be doing more business real soon. Thanks!
Why Trusty-Cook Spindle Liners:
Better control & protection of bar stock

Liner IDs for bar diameters 0.060" to 10.00"+ and liner wall thickness as thin as 0.050"

Engineered solutions for any extrusion or shape—never any locator pins, which can mar your bar stock

Hold tighter tolerances on existing machines

Limited scrap rates
Precise turning at increased speeds
Minimized vibration & reduced sound
Extended machine-life
Trusty-Cook can make spindle liners for all makes & models of machines including this partial list: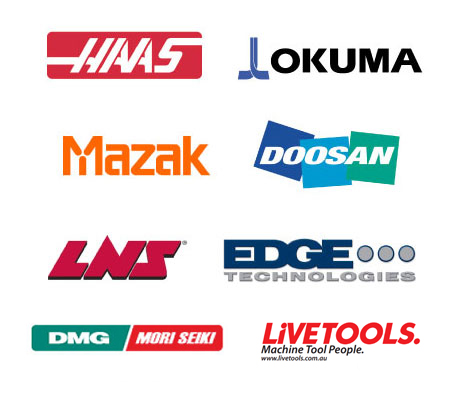 Trusty-Cook is your exclusive source for Urethane Quick Six Guide Sleeves & Multi-Piece Urethane Spindle Liners
Trusty-Cook is the the only authorized direct reseller of urethane guide sleeves for the popular Quick Six automatic bar feeder manufactured by LNS America. Every bar stock size you run on your turning center and Quick Six requires a spindle liner and a guide sleeve. Let Trusty-Cook be your one-stop shop for guide sleeves and matching spindle liners for your turning center and Quick Six automatic bar feeder.


Lathe Draw Tube ID

List

Price
DT ID Up to 59mm (2.3228″)
$225
DT ID 60-69mm (2.3622″-2.7165″)
$250
DT ID 70-79mm (2.7559-3.1102″)
$300
DT ID 80-89mm (3.1496-3.5039″)
$325
DT ID 90-99mm (3.5433-3.8976″)
$375
DT ID 100-120mm
(3.9370-4.7244″ OAL up to 48″)
$450
DT ID Greater than 120mm
Call

for Pricing
Pricing is based on the Draw Tube ID, or capacity of lathe, NOT stock size. Example: For a machine with 59mm ID draw tube, liner will have a list of price $225.00 regardless of stock size or liner ID needed.
Standard ID clearance is (0.889mm – 1.397mm) total over material size. ID Clearance outside this range may result in a nominal engineering up-charge.
Liner extensions beyond the mounting flange may be available at a nominal charge. If applicable to your request, please add specifications to your request for quote.
Prices listed are for round or hex shape ID liners. Liners for other applications such as square, rectangular, or other profile extrusions and irregular or off-center bar stock can be produced by Trusty-Cook.
Call 317-823-6821 or email info@trustycook.com for pricing and availability.
Bar Feeder Accessories
We produce bar feeder parts like bushing blocks, guide channels, and components critical to the quality and performance of these cutting edge machines.